What can you do with ABraCadabra?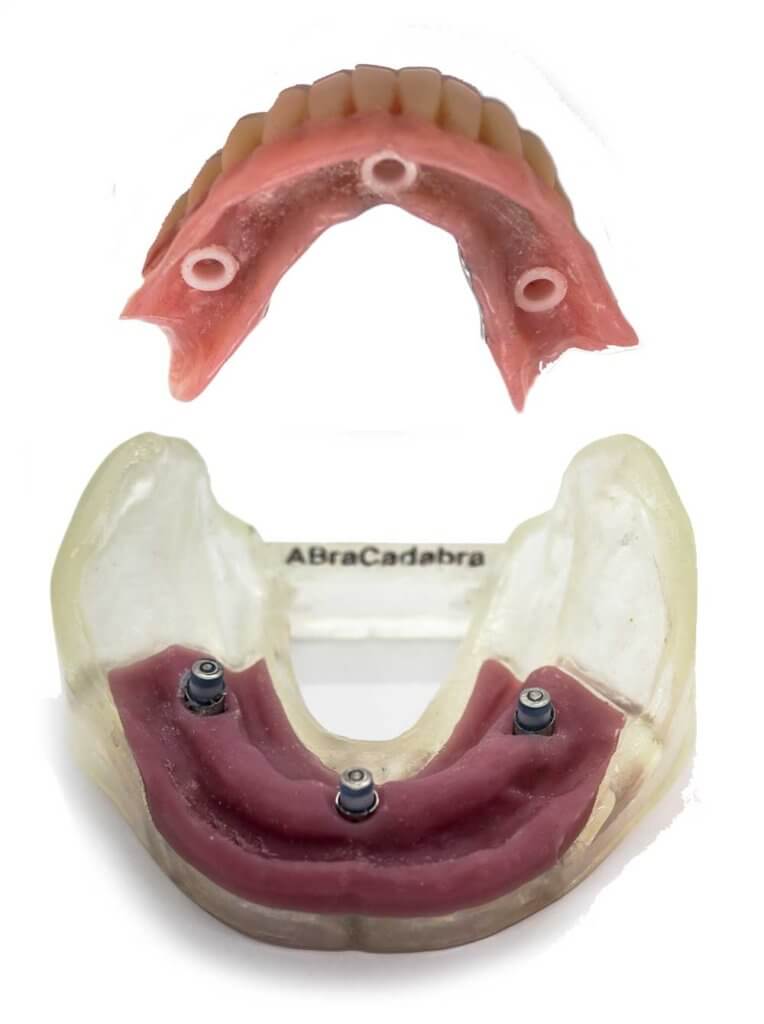 Full Arch Restorations
The ChairSide restorative system by ABraCadabra is the first system enabling a telescopic restoration with strictly parallel, non-tapered abutments, and one definitive path of insertion, of any number of implants.
Possible restorative modalities include:
Acrylic telescopic overdentures
Temporary acrylic bridges
PFM, PFZ and monolythic Zirconia bridges
Short Span Bridges
Creating a telescopic short span bridge is easy with ChairSide by ABraCadabra. Our bridges are unique by being fixed and detachable at the same time, not using cement or screws.
Give the patient an opportunity to safely remove the bridge for daily cleaning; or cement the bridge in the aesthetic zone for your peace of mind.
Possible restorative modalities include:
Provisional acrylic bridges
PFM bridges (cemented)
PFM, PFZ and monolythic Zirconia bridges with telescopes – fixed and detachable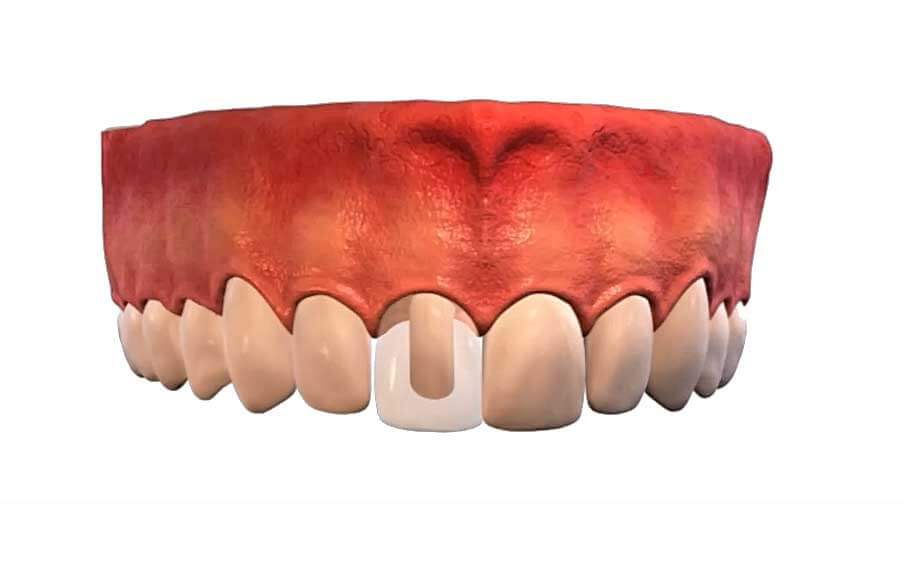 Single Crowns
Restoring a single implant? ChairSide by ABraCadabra. can help, with perfect shade matching of the abutment to the adjacent teeth and the future aesthetic restoration.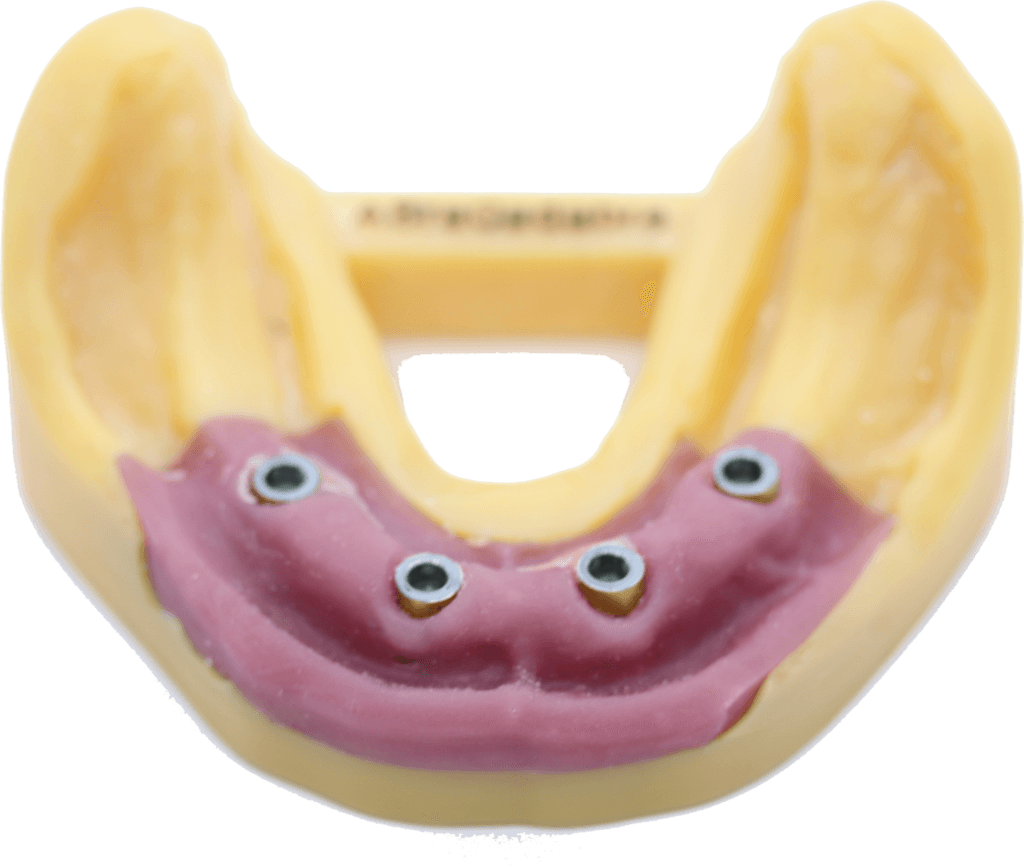 Restore Limited Interocclusal / Interdental Spaces
ABraCadabra's game-changing ChairSide 2 telescopic abutment enables you to successfully restore even in limited interocclusal height and short interdental spans.
The ChairSide 2 abutments can be placed under bridges and overdentures of any length, fixing implant angles of up to 30 degrees.
Uncover Implants with Ease
ABraCadabra's Pathfinder is a uniquely smart cover screw and a slim healing abutment, combined in a single product. 
With Pathfinder, you'll never fear Stage 2 surgery again, and your patients will thank you for a speedy and painless procedure.