This is ChairSide 2 by ABraCadabra
A one of a kind inverse telescopic abutment
The ChairSide2™ restorative system allows clinicians to place implant abutments in any angle and direction, in parallel alignment, while adjusting the individual height of each transgingival collar. 
Similarly to ChairSide1™, ChairSide2™ provides for passive support, cementless and screwless telescopic retention, and much more.
The key advantage of ChairSide2™ is its usability in severely limited interocclusal and interdental spaces.
Restoring cases with limited interocclusal height, e.g. in cases of posterior bite collapse or extrusion of antagonist teeth, is always a challenge. 
Cemented implant crowns require a minimal crown height space of 8mm (read more). Therefore, until now, screw-retained restorations were the treatment of choice in reduced interocclusal spaces, thus jeopardizing esthetics and introducing unnecessary strain into the system.
The retentive element of ChairSide2™ is housed in the transgingival component of the abutment. Therefore, it can be a safe alternative to screw-retained restorations, creating telescopic bridges and full-arch restorations.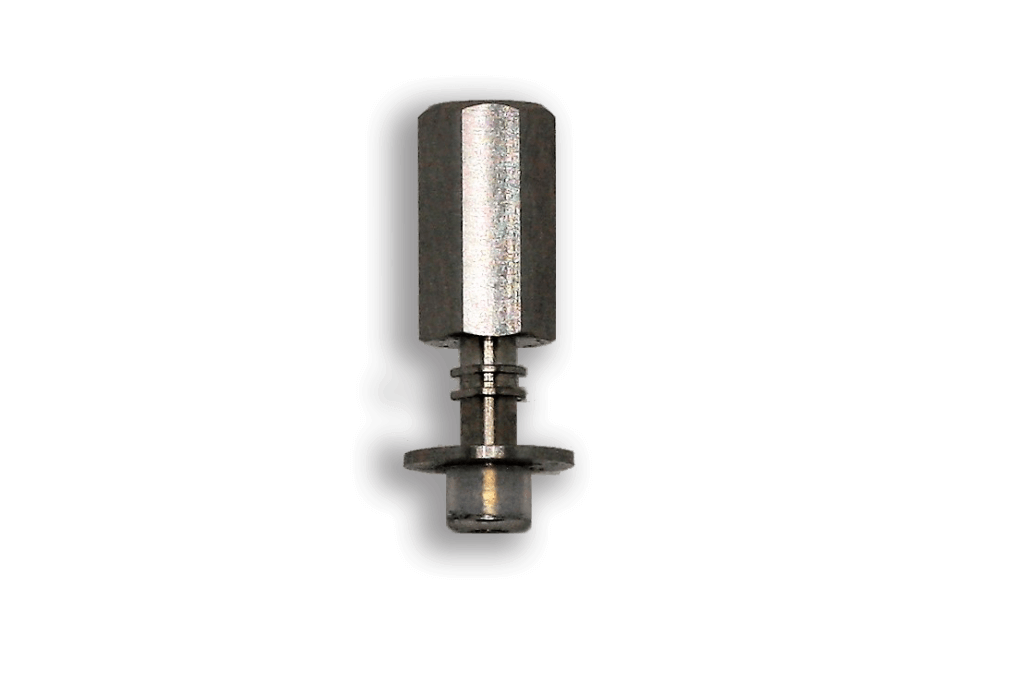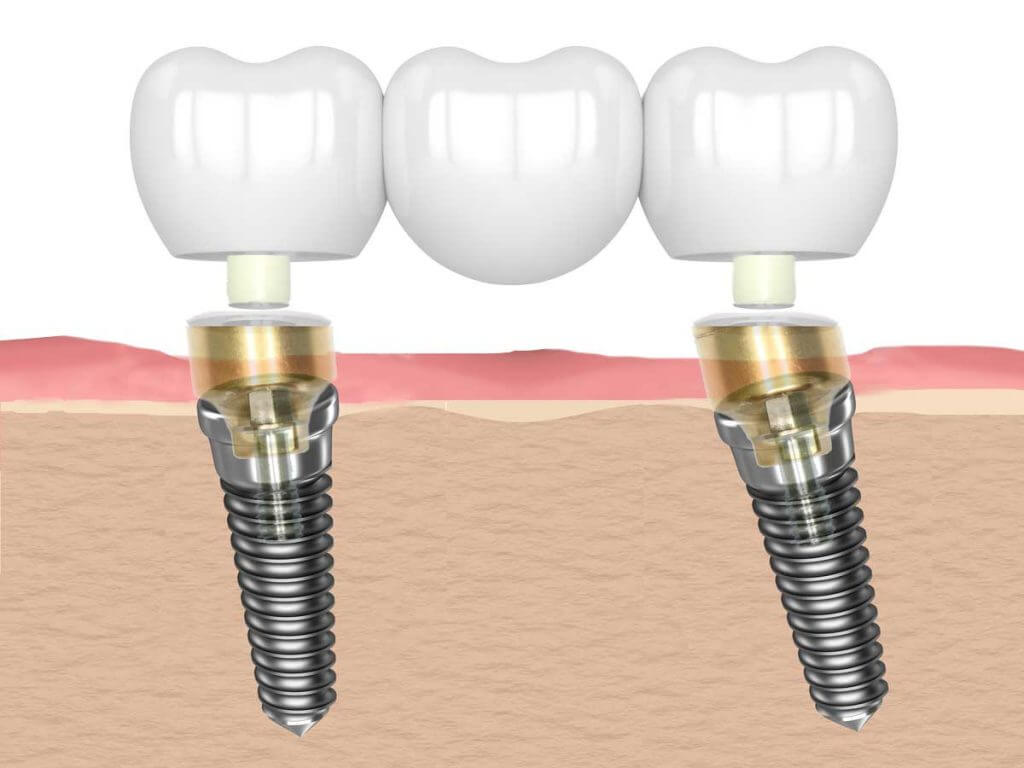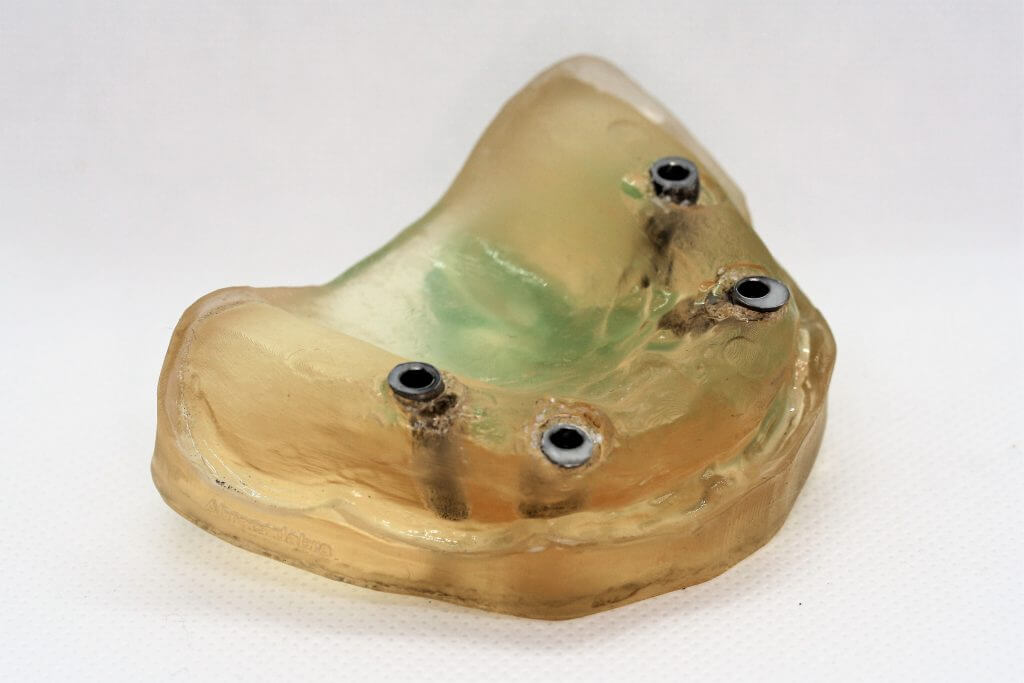 An additional challenge is posed by the placement of implants in the anterior region of the mandible, and restoring these with a removable denture.
There, the housing for any retentive element would usually be wider and thicker than the desired anterior teeth, which creates an esthetic challenge, together with an inconvenience to the patient.
With ChairSide2™, no housing is necessary, and therefore, the denture teeth can be as thin as needed. You will be able to achieve supreme function and retention without jeopardizing the esthetics, and while providing a convenient and easily retrievable prosthesis to your patient.
ChairSide2™ can be easily combined with ChairSide1™ within a single restoration – according to the individual requirements of the clinical case.